Almond Milk | Health | How to Make | Recipe | Yogurt | Ice Cream | Conclusion | FAQ | Studies
More and more people understand that milk has a special task. It helps infants to gain weight as quickly as possible.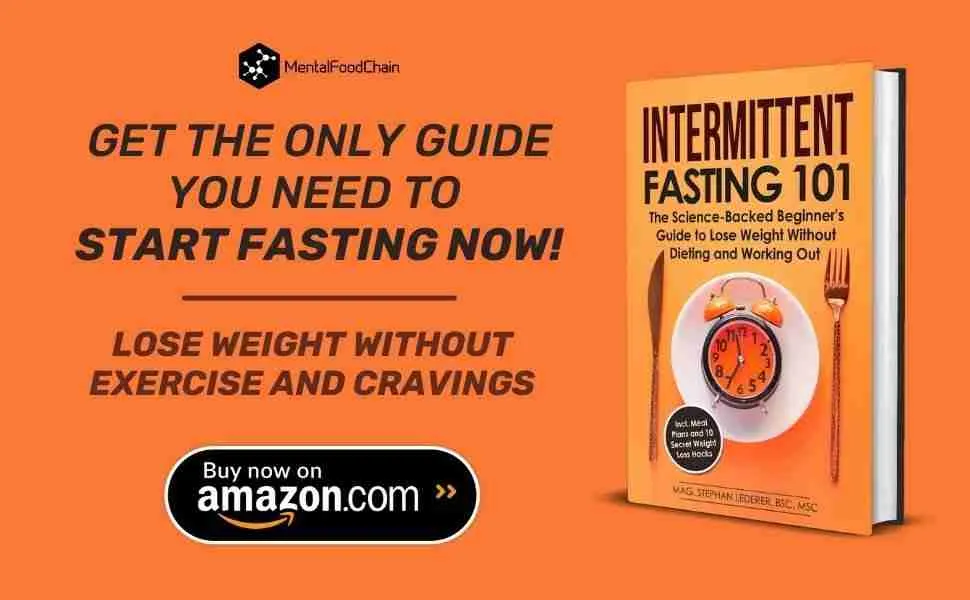 This fact is rather suboptimal. In the end, more people try to lose weight than to gain it.
For this reason, more and more people are turning to almond milk as a healthy alternative. However, store-bought almond milk does not always deliver what it promises.
That's why it's best to make almond milk at home. In this article, you will learn step by step how easy it is to make homemade almond milk.
What Is Homemade Almond Milk?
Almond milk has rightly gained a reputation as a healthy substitute for cow's milk. Ultimately, all you need to make it are almonds and water.
That's why you can make almond milk is quickly and easily at home. In contrast to other milk substitutes, it does not require a complex chemical process.
Although it has a nutty taste, the almond flavor is not too prominent in the milk. Moreover, it's dairy-free, vegan, and free of lectin-like milk proteins.
In addition, almond milk may contain nutrients that can boost your health. That's why many health-conscious people also prefer this milk over other products.
The popularity of almond milk has meant that you can find it in the grocery in a variety of forms:
After the food industry discovered the potential of almond milk, the degree of processing of the originally natural product has also increased more and more.
Therefore, good arguments for homemade almond milk arise.
Why Should You Make Almond Milk at Home?
If you make almond milk yourself, it can score with a higher natural vitamins and minerals content.
Almonds are the best supplier of potassium among nuts, with 705mg per 100g. In addition, this nut has more healthy fats and proteins than carbohydrates (*):
Fat: 49.4g
Protein: 21.2g
Net Carbs: 9.5g
Accordingly, homemade milk made from almonds is better for weight loss than regular milk. In cow's milk, most of the energy ultimately comes from sugar (*).
Among the nutrients, almond milk can score, especially with the antioxidant vitamin E (*).
Provided it is homemade almond milk obtained from untreated almonds, the following health benefits can also be associated with it:
However, the best reason to make almond milk yourself is that the result is much more natural and has a better nutty taste.
In contrast, almond milk from the grocery store often consists of only 2% almonds. In addition, fillers, binders, and emulsifiers are added to it to make it more durable.
These additives can harm carbohydrate and fat metabolism, which is why they are instrumental in developing obesity (Paula-Neto et al. 20174).
How to Make Almond Milk
Learning how to make almond milk quickly and easily from a cup of natural almonds will give you more of the natural nutrients.
Alternatively, you can make almond milk using almond paste from the supermarket. However, the best almond milk is made from raw almonds.
And it's easier than you might think!
Best Homemade Almond Milk Recipe
You can make almond milk at home in just three easy steps:
All you need to do is soak almonds in water overnight. After that, puree the almonds with the water for 2 minutes with the help of a blender. Last but not least, all you have to do is strain the almond milk through a sieve.
And the almond milk is ready for coffee, dessert, or simply as a drink for in between!
Homemade Almond Milk (Keto)
Ingredients
1/2

cup

organic almonds

or unsweetened almond butter

4

cups

water

filtered

1

pinch

pink Himalayan salt
Instructions
If you use nuts, soak them in water overnight. After straining, you can grind them with a blender until they become the consistency of a puree.

Put the almond paste or butter in the blender and add water and salt. Puree the mixture for 30 to 60 seconds until it is creamy.

Strain liquid through a fine sieve to remove remaining nut pieces. Return almond milk to blender and blend until smooth, about 30 seconds.

Store in an airtight container in the refrigerator for up to 3 days. The mixture may settle and thicken. Add more liquid if needed and blend briefly.
How to Make Almond Milk Yogurt
To make yogurt with homemade almond milk, you'll need an organic probiotic yogurt starter (advertising link) for fermentation.
This easy yogurt recipe is naturally creamy, lactose-free, low-carb, Paleo, and Keto friendly:
Homemade Almond Milk Yogurt (Dairy-Free, Keto, Paleo)
Ingredients
4

cups

almond milk

homemade

1

pack

yogurt starter

organic

1

tbsp

gelatin

powder
Instructions
Bring 3 cups of almond milk to a boil.

While cooling, stir the gelatin into the milk. Then stir in the remaining cold cup of almond milk, making sure there are no lumps.

Pour the yogurt into canning jars and culture with lids on to prevent a thicker layer from forming on the top of each yogurt. Give the cultures 24 hours to ferment.

After fermentation, the yogurt will be liquid. However, it will thicken over the next 24 hours in the refrigerator as it cools.
Affiliate Links: I have made it my mission to research information neutrally and without advertising subsidies. To ensure this, I use affiliate links. Therefore, I earn a tiny commission at no additional cost to you. Moreover, products must meet my high standards. Accordingly, I recommend them because they are helpful, not because of the small commissions. Therefore, please do not spend money on these products unless you believe they will help you achieve your goals.
How to Make Almond Milk Ice Cream
This almond milk ice cream comes with almost no carbohydrates and turns out wonderfully creamy like the yogurt. As a result, it's dairy-free, paleo-, and keto-friendly.
If you like it sweeter, you can add a sweetener of your choice as well.
Homemade Almond Milk Ice Cream (Dairy-Free, Keto, Paleo)
Ingredients
4

cups

almond milk

homemade

1

egg

pasture-raised

1

tbsp

gelatin

powder

1/2

tsp

pink Himalayan salt

1

tsp

vanilla extract
Instructions
Combine almond milk, raw egg, vanilla extract, gelatin, and salt in a medium saucepan over medium heat. Then simmer until the mixture begins to pull (vapor threads will form on the surface of the heated liquid).

Transfer the mixture to a heatproof container and refrigerate for 60 to 70 minutes to cool.

After the mixture has cooled, pour it into a chilled ice cream maker and let it churn for 30 minutes.

Store ice cream in a freezer-safe container and freeze for 4 hours.
It's Easy to Make Almond Milk at Home
Store-bought almond milk rarely lives up to its promises. It's not a good source of healthy fats, nor does it contain much protein or essential micronutrients.
That's why it's not only tastier but also healthier to make almond milk at home. Moreover, almond milk is the best cow's milk substitute for weight loss. Finally, it is tremendously low in carbohydrates.
Therefore, you can't kick yourself out of ketosis with this homemade almond milk.
Moreover, homemade almond milk is equally practical for intermittent fasting. In fact, in the right proportions, it's the only milk in your coffee that won't necessarily break your fast.
You can find out how this can work in my new book: What Can You Drink During Intermittent Fasting? (self-promotion).
How to Make Almond Milk FAQ
How is almond milk made?
With this recipe, you can make almond milk quickly and easily at home. The only ingredients you need are almonds and water.
How many almonds does it take to make almond milk?
This easy failproof recipe takes half a cup of almonds to make 4 cups of almond milk.
Why is almond milk bad for you?
Store-bought almond milk can be full of additives that may harm your health. However, with my homemade almond milk recipe, it can be good for you instead.
How long do I have to soak almonds for almond milk?
To prepare homemade almond milk, you need to soak almonds in water overnight.
Studies Click to expand!