Gravy | Carbs | Keto | Thickener | Substitutes | Recipe | Sausage Gravy
Gravy is usually thickened with flour or starch, making this originally perfect source of fat no longer low-carb or keto-friendly.
This article helps you learn how to quickly make keto gravy for chicken, turkey, or roast.
Read on if you're craving a thick, juicy, low-carb gravy that will cover your plate and suit the keto diet.
Is Gravy Low-Carb and Keto?
The best thing about slow-roasting meat is the delicious gravy: Rich and tasty liquid gold.
But traditional recipes for sauces or gravies rarely come without hidden carbs. However, it would be a shame to forgo delicious gravy because of this entirely.
For example, classic American Thanksgiving gravy recipes always use flour to thicken the sauce.
For this reason, gravy that comes with turkey is usually not gluten-free. Other recipes use cornstarch as a sauce thickener.
The purpose of the carbohydrate-binding starch molecules is to swell and burst when mixed with water and heated, thickening the gravy.
In the context of a healthy ketogenic diet, two key questions arise:
Are the carbs in gravy thickeners sufficient to thwart fat burning through ketosis?
Do low-carb gravy thickener substitutes exist that we can use for keto?
To tackle the first question, we must examine how many carbs are in regular gravy.
Carbs in Gravy
While there's nothing wrong with enjoying gravy plain, most of us grew up with the creamy consistency of gravy.
For some, it's an indispensable part of a proper holiday meal, literally drowning sides in it.
However, starch, used to create the consistency of gravy, is a polysaccharide. In short, it's sugar. What does this fact mean for the nutritional value of sauce?
How Many Carbs Are in Gravy?
100 grams of homemade gravy provides the following macronutrients on average (*):
Energy: 59 calories
Protein: 1 gram
Fat: 3 grams
Carbohydrates: 4 grams
Dietary fiber: 0 grams
Net carbs: 4 grams
We get a ratio of fat to net carbohydrates of about 0.75.
In comparison, 100 grams of store-bought turkey gravy provide a worse result (*):
Energy: 25 calories
Protein: 1.7 grams
Fat: 0 grams
Carbohydrates: 5 grams
Dietary fiber: 0 grams
Net carbs: 5 grams
We don't have to do a lot of math here. Unfortunately, the store-bought version, like many other items, comes fat-free by default. Since the essential ingredient of gravy should be the drippings, this fact is amusing.
We can already say that buying gravy as a ready-made product is not a good idea.
In addition to corn starch, our example contains the flavor enhancer monosodium glutamate and artificial colors (*).
Is Gravy Keto?
Gravy is not keto-friendly. Carbohydrates dominate even homemade gravy.
However, unlike the store-bought variety, small amounts of homemade gravy don't tend to harm your health and won't immediately throw you out of ketosis.
Nonetheless, if you're like me and like to pour oodles of the liquid gold over meat and vegetables, read on.
In any case, you're better off on a ketogenic diet with my 100% carb-free gravy.
How to Make Keto Gravy
Without the starchy carbohydrates, gravy is drippings cooked down. While this makes for a tasty pan sauce, it's thin and doesn't stick to meat and vegetables like the gravy we love.
However, there's no reason to forgo the thick consistency if gravy is your thing. Even if you're on a strict keto diet, you can use the following low-carb gravy recipe without worry. Thanks to healthy fat, it feels and tastes like heaven!
The preparation of keto gravy starts with roasting the chicken, turkey, pork, or beef.
This part of the preparation is easy because you don't have to change anything, even for a ketogenic diet. If you love stuffing with your Thanksgiving turkey roast, you will have to consider a low-carb stuffing option besides the keto gravy.
The gravy binder is the crux to make the gravy a keto-friendly option.
How to Thicken Keto Gravy
Traditionally, gravy is thickened with milk, flour, or cornstarch ingredients.
Instead, we have to opt for a different sauce binder alternative in our keto version. But which keto gravy binders are available?
And are these sauce binders healthy, too?
Keto Gravy Thickener Substitutes
If you're looking to make a keto-friendly sauce for the holidays, several thickening alternatives arise:
Egg yolk
Butter
Heavy cream
Cream cheese
Gelatin powder
Almond flour
Unlike most other keto gravy recipes, I don't use arrowroot flour or vegetable gums, such as xanthan gum.
Although arrowroot flour is common gluten- and grain-free powder, it is predominantly carbohydrate. Since the fiber content is shallow at only 10%, it is unsuitable for the keto diet (*).
On the other hand, a growth medium containing sugar must be added to the bacterium Xanthomonas campestris, to produce xanthan gum. The following foods, in particular, are used for this purpose:
Barley
Corn
Dairy products
Soy
Wheat
Accordingly, xanthan gum does not have to come vegan or lactose-free. Although the concentration is not as high as in guar gum, xanthan gum may also contain lectins (Datta et al. 19881).
In addition, xanthan gum can cause allergic reactions, be laxative, and be dangerous to infants (Aerts et al. 20152; Daly et al. 19933; Beal et al. 20124).
Instead, I use grass-fed butter, ghee, and gelatin powder as xanthan gum substitutes for my low-carb gravy. This way, the keto gravy stays free of carbs. As a result, it contains even more healthy fats and collagen.
Finally, gelatin is a degraded form of collagen, the protein that holds our bodies together. Therefore, it is unsurprising that you can use it as a sauce thickener.
Also, this structural protein is the essential building block for teeth, joints, bones, skin, and hair (Stefanovic 20135).
Keto Gravy Recipe
This low-carb gravy recipe contains no carbohydrates at all. Furthermore, this gravy has a concentrated load of healthy fats, making the recipe filling, keto-friendly and most importantly, delicious.
For the best quality gravy, I use organic chicken broth, grass-fed ghee (clarified butter), and unflavored beef gelatin (affiliate links):
However, the best bone broth is homemade. Therefore, I recommend my bone broth recipe for keto.
Keto Gravy (Zero Carbs)
Ingredients
½

cup

grass-fed ghee

or butter

3

tbsp

grass-fed gelatin powder

2

cups

organic chicken broth

or beef broth

2

cups

drippings

turkey, chicken, beef, or pork

1

cup

water

filtered
Instructions
After removing the chicken or turkey from the oven, pour the drippings through a sieve into a bowl.

In a small bowl, sprinkle gelatin powder into the cold water. Set aside to swell.

In a medium saucepan over medium heat, melt the ghee butter.

Add the broth and drippings to the pot. Bring to a boil, then simmer about 20 minutes until reduced by half.

Add the gelatin to the pot, stirring constantly until dissolved.

Allow the sauce to cool from hot to lukewarm. It will thicken as it does so. If it gets completely cold, it will start to solidify and become too thick. In that case, just reheat to make it liquid.
Keto Sausage Gravy Recipe
Do you love to wake up late on weekends and have a hearty sausage gravy to break your fast? Fortunately, there is also a delicious sausage gravy option, keto-friendly, full of healthy fats, zero-carb, and made in no time.
Besides organic chicken broth, grass-fed ghee, and unflavored beef gelatin, this keto gravy recipe uses grass-fed heavy cream as a thickener.
Here are the key ingredients to give sausage gravy a creamy texture while staying keto entirely (affiliate links):
Keto Sausage Gravy
Ingredients
1

cup

chicken broth

or beef broth

1

tbsp

grass-fed ghee

or butter

½

tsp

grass-fed gelatin powder

1

cup

organic heavy cream

8

oz

cream cheese

12

oz

breakfast sausage

½

cup

chopped onion

2

tsp

garlic powder

1

tsp

pink Himalayan salt

½

tsp

black pepper

freshly ground
Instructions
Heat ghee butter in a saucepan over medium heat.

Use a spoon to break up the meat.

Add the sausage and cook for about 6 minutes.

Add onion and cook for 2 minutes.

Stir in broth, heavy cream, cream cheese, and gelatin powder.

Reduce to medium-low heat. Cook about 5 minutes until the mixture thickens, whisking constantly.

Add in Himalaya salt, garlic powder, and black pepper.
Use These Delicious Ways to Make Low-Carb Sauce
A holiday roast without gravy is not only dull. It usually doesn't taste good either because the sauce contains delicious fatty acids.
Unfortunately, the gravy from Christmas or Thanksgiving is traditionally thickened with flour or starch.
But it doesn't necessarily take carbohydrates to give the liquid gold the texture we've come to know and love.
The keto gravy recipe above is not only low-carb but completely carb-free.
Just scroll up, get the ingredients, and make the 100% keto-friendly sauce without effort!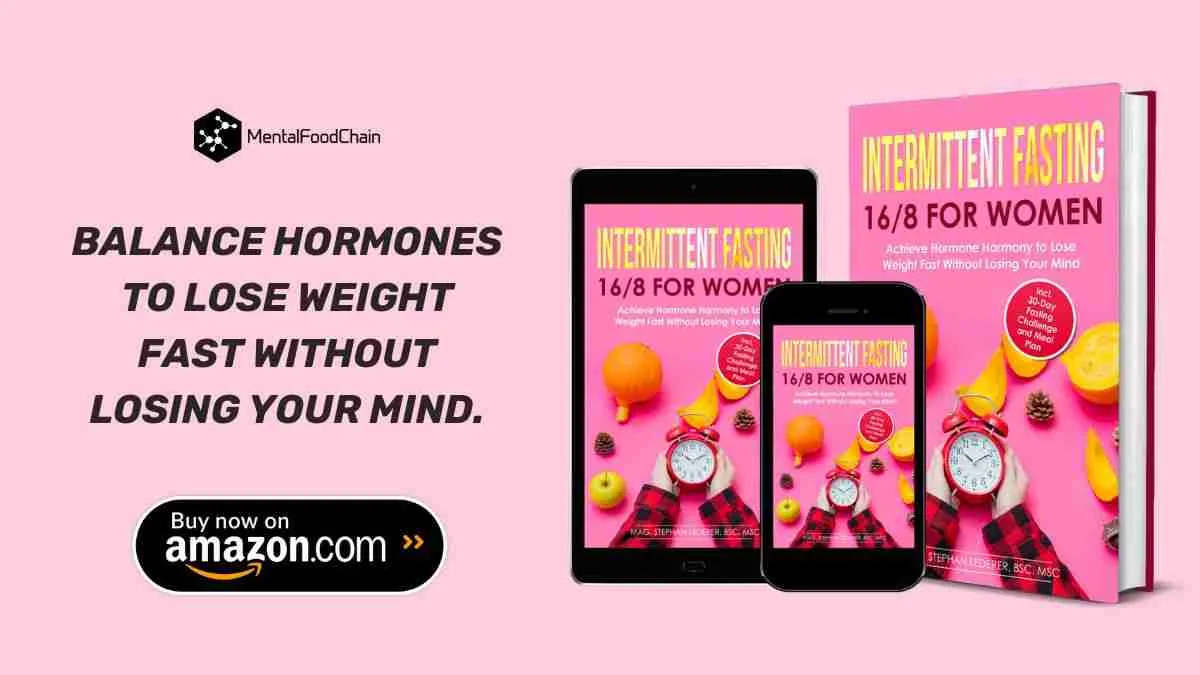 Keto Gravy FAQ
Is gravy OK on keto diet?
Since flour or starch binds traditional gravy, it's not keto-friendly. However, my easy keto gravy recipe comes with zero carbs.
Does almond flour thicken gravy?
Although almond flour can be a thickener, I do not recommend it for gravy. Almond flour cannot give gravy the texture we all love. Instead, use this keto gravy recipe.
How do I thicken a sauce without carbs?
We thicken the sauce with butter and gelatine powder in this keto gravy recipe that comes entirely without carbs.
Is brown gravy packet keto?
Store-bought brown gravy should be avoided on keto since they are fat-free and high in carbs.
Studies click to expand!