Keto | Snacks | on the Go | DIY | Buy at Walmart | Amazon | Recipes
Although snack cravings decrease with a high-fat diet, it doesn't happen overnight. Plus, some situations call for a snack.
However, if you do not prepare, a protein bar from the next gas station will kick you out of ketosis.
Now that we all have hectic everyday lives, keto snacks should be ready to go or prepared with easy recipes. Thus, you don't have to sacrifice convenience.
Thanks to the following 40 snack ideas, you can save a lot of preparation time and enjoy healthy keto-friendly treats on the go.
What Are Keto-Friendly Snacks?
The ketogenic diet leverages the fact that proteins and carbohydrates stimulate insulin, but fat hardly does (Nuttall et al. 19911).
Since the storage hormone regulates body weight, too much insulin blocks the enzyme that breaks down body fat (Meijssen et al. 20012).
Therefore, the basic rule of the keto diet states to supply energy in the subsequent distribution of macronutrients:
Fat: 75%
Proteins: 20-25%
Carbohydrates: 5-10%
Thus, a ketogenic diet can lower insulin levels, empty carbohydrate stores, and establish the metabolic state of ketosis. At the same time, ketosis means nothing more than burning fat for energy.
When food is scarce, our bodies must fall back on fat reserves. For this reason, humankind has been able to survive countless winters.
Today, due to the Western Pattern Diet (WPD), many people can only burn sugar for energy. The keto diet aims to change this fact.
After it can set the course of the hormonal system back to weight loss, we must redefine food quality. And this fact does not stop at snacks. Of course, even on a ketogenic diet, it's best not to snack at all.
Although the keto diet keeps you full longer by focusing on healthy fats and usually requires fewer meals, it doesn't make you immune to cravings.
If you resort to a conventional protein bar when you're acutely hungry on the go, it will throw you out of ketosis. Then it can take hours or days for you to burn fat again.
That's why it's best to have on-the-go keto snacks on hand for when your hunger is just bigger than your willpower, or you need a quick energy boost.
To help you stay on track when you're hungry between meals, I've created a comprehensive list of healthy keto snacks you don't need a Ph.D. to handle.
The 40 Best Keto Snacks
Although you can find more and more low carb and keto products in supermarkets, that doesn't mean these highly-processed products are healthy, nor does it mean they won't throw you out of ketosis.
Accordingly, supposedly keto-friendly products contain unhealthy additives, pro-inflammatory industrial vegetable oils, or sweeteners that interfere with ketosis.
To help you avoid falling into this trap, I've carefully selected snacks that you can safely…
…eat without any carbohydrates,
…take to boost your energy with healthy fats,
…or prepare them with simple recipes.
In addition, this list will help you maintain the right combination of macronutrients in between meals.
Therefore, all keto snacks include the fat to net carbs (F/NC) ratio in addition to the macros per 100 grams to make your daily routine easier.
If you're still unsure if an extra snack will throw you out of ketosis, test your ketone levels.
Easy Keto Snacks on the Go
You can grab good ketogenic snack options from your pantry or buy them at the grocery store.
While most of the keto snacks on this list are ready to go, you must wash them before eating with low-carb veggies.
1. Hard-Boiled Eggs
Snacks don't get much simpler or richer in nutrients – boiled eggs are a staple in any ketogenic fridge.
In addition to A, B, and D vitamins, egg yolks are full of healthy fats that help renew skin, bones, and muscles.
On the other hand, since collagen in egg whites supports skin, bones, and muscles, it's best to eat them whole.
100 grams of hard-boiled eggs will give you the following macronutrient profile (*):
Fat: 10.6g
Protein: 12.6g
Net Carbs: 1.1g
F/NC: 9.6
Moreover, eggs are rich in the sulfur-containing amino acid methionine, which supports the immune system and metabolic processes (Martinez 20173).
Since they can be kept without refrigeration and are easy to pack in your bag, hard-boiled eggs are perfect keto snacks on the go.
Moreover, due to their high electrolyte and protein content, they are ideal for atheletes.
2. Macadamia Nuts
Since they consist of three-quarters fat, organic macadamias are widely considered the most keto-friendly nuts (*):
Fat: 75.8g
Protein: 7.9g
Net Carbs: 5.6g
F/NC: 13.5
Macadamia nuts contain minerals such as potassium, magnesium, or selenium. These help prevent muscle cramps, lower blood pressure, and reduce the risk of stroke (Griel et al. 20084).
Due to their low content of omega-6 fatty acids, they are also among the anti-inflammatory foods.
You can get macadamia nuts in most supermarkets now. Ideally, you'll buy this keto snack in its natural state.
Nonetheless, salted macadamias are a top-notch option, as long as they're not roasted in cheap vegetable oil.
3. Celery Stalks
Celery stalks are the #1 keto veggie snack because you don't even have to pre-cut them. That's why celery sticks are great for dipping.
Moreover, 100 grams of celery stalks contain a meager amount of carbohydrates for a vegetable (*):
Fat: 0g
Protein: 0.1g
Net Carbs: 0.3g
F/NC: –
However, since they're entirely fat-free, you're best off using the sticks to dip into guacamole, nut butter, or other unsweetened high-fat sauces and spreads.
Furthermore, this high-fiber snack pairs well with fatty nuts, cheese, bacon, or salami.
4. Walnuts
Organic walnuts are the omega-3 champion among keto-friendly nuts.
At the same time, 100 grams of this high-fat food contains a top-notch macronutrient combination (*):
Fat: 65.2g
Protein: 15.2g
Net Carbs: 7g
F/NC: 9.3
As per a recent study, this ketogenic snack can help reduce cancer risk, prevent cellular damage, and lose weight (Neale et al. 20175).
5. Avocados
This high-fat fruit is almost synonymous with the ketogenic diet these days.
However, after they help keep you saturated, regulate blood sugar, and prevent cancer, this comparison has its justification.
In addition, avocado has an excellent nutritional profile (*):
Fat: 14.7g
Protein: 2.0g
Net Carbs: 1.8g
F/NC: 8.2
Hidden among them are also abundant potassium and magnesium.
Not only does our body burn avocado's monounsaturated fatty acids more quickly, but as a keto snack, they keep us full much longer (Wien et al. 20136).
6. Olives
Just like avocados, organic olives are true superfoods when it comes to good fats:
Fat: 15.3g
Protein: 1.0g
Net Carbs: 0,5g
F/NC: 30.6
Monounsaturated linoleic acid and a variety of bioactive polyphenols in olives are mainly responsible for this.
In addition to their beneficial effects on heart health, olives provide antioxidants, anti-aging benefits for the skin and help improve bone density (Cañuelo et al 20127; Fernández-Real et al. 20128).
7. Raspberries
Besides olives and avocados, there is no significant fruit whose ratio of fat to carbohydrates is positive. For this reason, fruits are generally less suitable for the ketogenic diet.
Nevertheless, some berries are a justifiable exception. In particular, the raspberry impresses with a low amount of carbohydrates (*):
Fat: 0.7g
Protein: 1,2g
Net Carbs: 4,4g
F/NC: 0.16
However, the net carbs in raspberries are simply sugar. Therefore, you should only treat yourself to this on-the-go keto snack, which is usually available in supermarkets in small portions.
On the other hand, if you enjoy this snack with unsweetened whipped cream, this delicious and straightforward trick will make it even more keto-friendly.
Easy Keto Snacks to Make
Homemade keto snacks are always the best choice. Plus, they don't have to be elaborate.
The treats below have just two ingredients in their basic version. So you don't need a recipe to prepare snacks that are guaranteed keto-friendly.
8. Crispy Bacon
If you fry bacon in advance, you can take it with you as a crispy keto snack on the go. That said, there's nothing wrong with raw sliced bacon or bacon cubes either.
Regardless of what you choose, you'll get about the following macronutrient profile (*):
Fat: 39.7g
Protein: 12.6g
Net Carbs: 1.3g
F/NC: 30.5
If you can opt for organic or pasture-raised pork, do so. Also, avoid any added sugar in bacon as well.
9. Kale Chips
Kale is nutrient-dense and especially rich in vitamins A, C, and K. In the form of kale chips, it makes a good keto snack for watching movies (*):
Fat: 9.7g
Protein: 3,1g
Net Carbs: 7.8g
F/NC: 1.2
You can make them yourself with virgin coconut oil, organic lard, or ghee. In addition, you can also make kale chips without fat in the oven and drizzle them with olive oil afterward.
10. Keto Cheese Chips
A full-fat alternative to kale chips are crisps made from full-fat cheese, such as cheddar (*):
Fat: 33.1g
Protein: 24.9g
Net Carbs: 1.3g
F/NC: 25.5
To make this, all you have to do is bake the sliced cheese on a tray with baking paper or in a coated pan. Then, simply cut the crispy cheese into square or triangular pieces.
For a more crispy goodness, you can also top the cheese with bacon cubes before baking.
11. Beef Meatballs
In any form imaginable, pastured beef is a satisfying low-carb snack that is an excellent source of protein. Among them, homemade meatballs, in particular, are a helpful keto snack on the go.
All you need is ground beef, which can be a bit fattier (*):
Fat: 12.7g
Protein: 19.4g
Net Carbs: 0g
F/NC: ~
To season the meatballs, I recommend natural pink Himalayan salt.
12. Keto Fries
You can make fries out of a variety of low-carb vegetables. If you fry it in virgin coconut oil or organic lard, the keto snack will stay healthy.
Accordingly, one celeriac, which is ideal for keto fries, yields approximately the following nutritional values (*):
Fat: 11.0g
Protein: 2.0g
Net Carbs: 2.5g
F/NC: 4.4
Alternatively, you can cook the low-carb veggies in the oven using the broil function and drizzle with olive oil.
13. Lettuce Wraps
For this easy snack, wrap roasted fatty meat or ground beef in a few lettuce leaves.
Using a pork belly, 100 grams of lettuce wraps yields about the following macros (*)(*):
Fat: 50.4g
Protein: 8.8g
Net Carbs: 0.1g
F/NC: 26.5
Optionally, you can top the wrap with herbs, garlic, onion, and your favorite low-carb spices.
14. Cold-Cut Meat and Cheese Roll-Ups
All you need for this snack is fatty cold-cut meat and cheese. The ketogenic can be that simple.
Then all you have to do is form the two ingredients into rolls to get about the following macros (*):
Fat: 10g
Protein: 15g
Net Carbs: 0g
F/NC: ~
This snack works excellent on the go or for a quick appetizer at home.
15. Veggie Sticks
Cutting keto-friendly veggies into an oblong format makes them easier to handle and optimal for dipping. For example, radishes, celery, carrots, or peppers are great for this.
Since they are low in fat themselves, you ideally eat veggie sticks with homemade guacamole (*):
Fat: 0.1g
Protein: 0.6g
Net Carbs: 2.5g
F/NC: 0.04
In addition, you can eat them with salami or fatty cheese you can buy at the next Walmart.
16. Bernese Sausages
On a ketogenic diet, bacon is an all-rounder. Berner sausages are a tasty high-fat snack that you can easily make yourself (*):
Fat: 25g
Protein: 15g
Net Carbs: 0.5g
F/NC: 50
All you have to do is cut a wiener lengthwise, put cheese between the two pieces, and wrap it with bacon. After securing the sausages with a toothpick, simply fry them in a pan.
To get a hearty keto snack on the go, you can wrap everything with bacon. This way, mozzarella sticks, chicken, or even eggs will succeed regardless of whether you pan fry the snack or just use the bacon raw.
Also, the Austrian snack is available prepared in some European supermarkets, but you have to pay attention to the ingredients. Unfortunately, many sausages contain hidden sugar and flavor enhancers.
Best Keto Snacks to Buy at Walmart
When you get hungry on the road, quickly accessible grocery stores like Walmart are usually among the first places to go.
But in the supermarket, caution is advised because not everything called low-carb is coating a keto-friendly snack underneath.
Many products contain cheap industrial oils, emulsifiers, and sweeteners. The following list of foods, on the other hand, is safe.
17. Sardines
These small, fatty fish are a healthy keto snack on the go because they contain no carbohydrates (*):
Fat: 11.5g
Protein: 24.6g
Net Carbs: 0g
F/NC: ~
When buying, just make sure that sardines come in olive oil instead of industrial seed oils.
Also, sardines are particularly rich in selenium, which combats cell stress and signs of aging (Cardoso et al. 20169).
18. Pickles
Organic pickled cucumbers are keto snacks that are readily available.
Since they contain little fat, you ideally eat them with salami or fatty cheese (*):
Fat: 0.2g
Protein: 0.3g
Net Carbs: 1.1g
F/NC: 0.2
If you buy pickles, you must pay attention to the nutritional information since many brands add sugar.
To be extra kind to your gut, make fermented vegetables at home. This way, it contains more probiotic bacteria, reducing the risk of diabetes (Rezac et al. 201810).
19. Carrots
Although they are not the most keto-friendly food due to the carbohydrate content, carrots are suitable as a snack in moderation.
Their macronutrient distribution is as follows (*):
Fat: 0g
Protein: 1.2g
Net Carbs: 4.5g
F/NC: –
Just as with celery, the ease of use without preparation makes carrots a legitimate on-the-go keto snack.
Nonetheless, you should pair them with fatty dip or high-fat foods. Accordingly, they are more of a fiber supplier that can contribute to satiety via gastric distention.
20. Pecans
Because pecans are among the nuts with the highest fat content, they cannot be missing from the list of the best keto snacks (*):
Fat: 72g
Protein: 9.2g
Net Carbs: 4.4g
F/NC: 16.4
Like macadamias or olives, organic pecans contain high levels of oleic acid.
This omega-9 monounsaturated fatty acid may reduce the risk of cardiovascular disease, type 2 diabetes, and inflammation (McKay et al. 201811).
Additionally, pecans are low in protein and carbohydrates.
21. Almond Butter
The wrong nut butter can spell doom on a ketogenic diet. Therefore, avoid any products containing carbohydrates, large amounts of polyunsaturated fats, or vegetable oils.
Almonds are the best source of potassium among fatty nuts. In addition, the nutrient profile of almond butter is generally better than that of peanut butter (*)(*).
Unlike the butter of the legume, organic almond butter is richer in magnesium and vitamin E and significantly more deficient in carbohydrates:
Fat: 55g
Protein: 24g
Net Carbs: 0.9g
F/NC: 61.1
Because of its premium fat-to-protein ratio, high-quality almond butter might be better at helping people lose weight than almonds (Luo et al. 201412).
Other good high-fat alternatives include pecan and macadamia butter.
22. Dark Chocolate (90%)
Although not as significant as raw cacao, dark chocolate is known for antioxidants.
However, even at 90% cacao, dark chocolate can have a fantastic macronutrient composition:
Fat: 84g
Protein: 7g
Net Carbs: 9g
F/NC: 9.3
If you assume a 5-10% carbohydrate content, it already passes as a ketogenic food.
Pull this snack out of the bag, and you can turn down the obligatory cake without much debate after nibbling on a socially acceptable sweet.
Good Keto Snacks to Buy on Amazon
Regarding ketogenic snacking, Walmart is often a limited place to go. High-quality treats, in particular, are often only available online.
That's why you'll find specific products on Amazon that forgo cheap additives, which can turn the no-go option at the supermarket into a keto-friendly snack.
23. Cocoa Nibs
Few people know that the antioxidant power of raw cacao is about four times that of dark chocolate.
A convenient form of natural cacao is pieces of cacao beans, so-called raw organic cacao nibs (*):
Fat: 42.9g
Protein: 14.3g
Net Carbs: 3.6g
F/NC: 11.9
Among the micronutrients, the following ingredients stand out in this ketogenic snack (*):
Potassium
Calcium
Magnesium
Thiamine (Vitamin B1)
Riboflavin (Vitamin B2)
Vitamin K
For example, the B vitamins and electrolytes boost metabolic processes, help muscle recovery, and combat fatigue.
In addition, the 4:1 ratio of healthy fats to natural proteins does not make cocoa nibs an excellent choice for athletes.
24. Beef Jerky
Although you can find jerky in many grocery stores, keto-friendly varieties are usually only available online.
After it keeps for months without refrigeration, beef jerky is an excellent source of protein for travel.
In contrast to most supermarkets, you can buy these keto snacks on Amazon, low in carbohydrates and sugar. The only downside to organic beef jerky is the low-fat content:
Fat: 6.3g
Protein: 75g
Net Carbs: 1.8g
F/NC: 3.5
Due to the low fat-to-net carbs ratio, eating nuts or avocados with the jerky makes sense.
If you choose, go for all-natural grass-fed jerky or grass-fed beef sticks as it has a higher nutrient density and is better for the environment.
25. Coconut Butter
Raw coconut butter is made from natural coconut meat and is a delicious way to boost your metabolism with natural coconut fat.
For example, you can use this energy booster to spice up a takeaway coffee on the go.
Besides, organic coconut butter has a sensational ratio of fat to net carbs:
Fat: 71g
Protein: 8.0g
Net Carbs: 4.0g
F/NC: 17.8
However, even on Amazon, most coconut butter products feature added sugar, so you better check the nutritional facts twice.
Nevertheless, natural coconut butter is a superfood that helps synthesize vitamin D, has antiviral properties, and is full of essential amino acids, calcium, and magnesium.
26. Pork Rinds
Pork rinds are a particularly keto-friendly snack. Moreover, they are rich in collagen, the essential structural building block for skin, teeth, hair, nails, and bones (Proksch et al. 201413; Clark et al. 200814).
If the strong smell of pork fat in your home doesn't bother you, you can easily make pork crusts yourself in the oven.
Otherwise, fortunately, you can buy ready-made pork rind chips with Himalayan pink salt that live up to a high standard.
Fat: 33g
Protein: 62g
Net Carbs: 0.1g
F/NC: 330
But beware: even on Amazon, most pork rinds are deep-fried in highly inflammatory industrial vegetable oil instead of their natural fat.
Also, you might find flavor enhancers in many low-quality pork rind products.
Low-Carb Snacks
The following products contain so few carbohydrates that you may call them zero-carb keto snacks.
27. Pepperoni
Who would have thought that good old Pepperoni would make a zero-carb keto-friendly snack?
For authentic producers, the macronutrient profile looks like this (*):
Fat: 44.0g
Protein: 22.7g
Net Carbs: 0g
F/NC: ~
Moreover, it is a good source of zinc, which can promote fertility and collagen formation (Tengrup et al. 198115).
Whether it's in a cold cut or snack format, always pay attention to the ingredient labels. Unfortunately, sugar is hiding under more than 50 aliases in many sausages.
28. Cheese Cubes
Full-fat cheese can be a good source of fat and protein—the more fat and less protein, the more mature and keto-friendly the cheese.
For example, regular Swiss cheese already contains more fat than protein (*):
Fat: 32.1g
Protein: 28.6g
Net Carbs: 0g
F/NC: ~
Due to its ripeness, this cheese also contains no carbohydrates and is, therefore, free of lactose, even if it is not labeled lactose-free.
For this reason, all you need to do is cut full-fat cheese into cubes to have an easy on-the-go keto snack in your pocket.
29. Anchovies
You can find this high-fat keto snack at the supermarket. Just make sure that the anchovies are in olive oil or water.
Besides potent omega-3 fatty acids, anchovies are high in protein, calcium, potassium, selenium, niacin, and B vitamins (*):
Fat: 11.4g
Protein: 24.6g
Net Carbs: 0g
F/NC: ~
Anchovy rings with capers can make an excellent keto-friendly snack on the go.
30. MCT Oil
MCT stands for medium-chain triglycerides. Since these are medium-chain fatty acids, your body can quickly convert them into ketones to boost your energy level.
Although they come from coconut oil, the fatty acids in MCT oil can be up to six times more effective at producing ketones.
Because especially highly concentrated MCT oils contain pure caprylic acid (C8), which is only eight carbon atoms long, your body can metabolize them faster than regular coconut oil:
Fat: 91g
Protein: 0g
Net Carbs: 0g
F/NC: ~
Since MCT oil comes in convenient screw-top bottles, you can easily carry it in a bag. Pimp your coffee or tea with it for a high-fat keto snack that helps you maintain focus.
High-Fat Snacks
Those who have been interested in ketogenic diets for a while knows about the satiating effects of fat.
By consuming foods high in fat and protein, hormones such as peptide YY, GLP-1, or leptin send signals to the satiety center in your brain (Austin et al. 200916).
For this reason, the following keto snacks can provide maximum satiety thanks to their composition of high fat and moderate protein.
31. Pili Nuts
Although the pili nut is hardly known, it still probably represents the best keto nut.
Why?
Just one look at the nutrition facts is enough to be convinced by the nut (*):
Fat: 79.6g
Protein: 10,8g
Net Carbs: 4g
F/NC: 19.9
Not only are mushrooms almost devoid of carbohydrates, but they are also tremendously high in fat.
Moreover, you can even buy high quality pili nuts with MCT oil and Himalayan pink salt.
Healthy monounsaturated and saturated fatty acids dominate this nut, making it a secret weapon against cardiovascular disease (Mozaffarian et al. 200417).
32. Keto Fat Bombs
Fat Bombs are high-fat keto snacks you can eat at home or on the go. Especially for beginners, they are a way to fight cravings and stay full longer.
The following macronutrient distribution of fat bombs is roughly responsible for this effect:
Fat: 17g
Protein: 3.8g
Net Carbs: 1.5g
F/NC: 11.3
For fat bombs, nuts, coconut oil, pasture butter, and cream are essential ingredients. For example, you'll find fat bomb recipes with pecans, brazil nuts, white keto chocolate, almond butter, spirulina, or even turmeric in my collection.
Besides, for an extra energy kick, you can pimp fat bombs with high-quality MCT oil.
33. Flax Seeds
Because of their incredible fat-to-net carbohydrate ratio, organic flax seeds are by far the best seeds on the keto diet (*):
Fat: 42.4g
Protein: 18.3g
Net Carbs: 1.6g
F/NC: 26.5
Unlike other seeds, they are not high in lectins, making them a defensible choice for gut health.
They are also essential for vegans and vegetarians among keto followers, as they are one of the few plant-based sources of omega-3s.
Accordingly, they improve blood clotting, blood pressure, blood lipid levels, diabetes risk, and inflammation risk (Faintuch et al. 200718; Mandaşescu et al. 200519; Kawakami et al. 201520; Bloedon et al. 200421).
You should remember that flaxseeds need to be freshly ground to be better absorbed by the body. Therefore, you can put them in a pepper mill.
Since you can easily carry them in a bag, you may use them, for example, as a high-fat topping that enhances salads on the go.
Best Keto Snack Recipes
Snacks don't have to be rocket science on a ketogenic diet. With these seven simple recipes, you'll have whipped-up treats for TV nights or in-between meals in no time that won't throw you out of ketosis.
Let's start with the most straightforward recipe that's low in calories and even vegan.
Nori Seaweed Chips (Low-Carb Keto Snacks)
Ingredients
4

sheets

Nori

Olive Oil

extra virgin

Pink Himalayan Salt
Instructions
Cut nori leaves with scissors into desired chip size. I cut the chips into about 8 pieces.

Thinly coat nori pieces with olive oil and place smooth side down on a baking sheet with parchment paper. Then season chips with freshly ground Himalayan salt.

Bake at 150°C for about 3-4 minutes in a preheated oven on medium heat. Watch the progress so that the seaweed chips do not burn.
Avocados and eggs are staples in ketogenic pantries. Together they make a wonderful nutrient-dense low-carb, high-fat salad.
Keto Avocado Egg Salad
Ingredients
2

Avocados

8

Eggs

hard-boiled

3

tsp

Lime Juice

2

tsp

Pink Himalayan Salt

1

Red Onion

small
Instructions
Dice avocados with a knife or coarsely mash with a blender.

Finely chop the red onion and mix with the lime juice until everything is well mixed.

Then dice hard-boiled eggs and gently fold in. Then season to taste with Himalayan salt.
Guacamole is the classic dip par excellence. Furthermore, it's inherently keto-friendly. With this simple recipe, you'll have the perfect addition to low-carb veggies ready quickly.
Low-Carb Keto Guacamole
Ingredients
2

pcs

Avocados

diced

2

tsp

Lime Juice

3.5

oz

Red or Spring Onion

finely choped

1.5

oz

Cilantro

coarsely chopped

Pink Himalayan Salt

Black Pepper

1

pcs

Chili

finely chopped (optional)
Instructions
Place all ingredients in a large bowl.

Stir and mash the mixture so that it is well combined.

Season with freshly ground salt, pepper, and the chopped chili (optional).
Besides guacamole, you can also use cheese to make a hearty keto dip for snacking. In this case, pork crusts replace high-carbohydrate chips.
Best Cheese Dip for Keto
Ingredients
1

pcs

Heavy Cream

6

oz

Cream Cheese

9

oz

Cheddar

coarsely grated

1

tsp

Pink Himalayan Salt
Instructions
Melt whipping cream and cream cheese in a small saucepan over medium heat. Stir occasionally.

Once the mixture is well melted, remove the saucepan from the heat and add the grated cheddar and salt. Then stir until the cheese is completely melted.

Enjoy the dip with celery sticks or pork rinds.
Pemmican is the Inuit emergency snack upon which Antarctic exploration was built. Unlike conventional jerky, pemmican is high in fat, so it is considered a keto-friendly superfood.
Pemmican Recipe
Ingredients
250

grams

dried meat or jerky

from 1000 grams of raw beef, deer, or bison

250

grams

tallow

2

tsp

sea salt

1

tbsp

spices

optional
Instructions
Render the tallow slowly in a pot at low heat. The low heat ensures that the fat does not burn, which can ruin the pemmican. This process can take several hours.

While the fat renders you can blend the dried meat and optional spices into powder.

The ingredients should have a sawdust-like consistency so that they can now be mixed with salt in a large bowl.

As soon as the tallow is rendered, it can be separated from impurities in the fat through a fine sieve.

As long as the fat is no longer too hot, you can pour it over the dry ingredients and mix well. There should be just enough tallow to moisten all the meat.

Pour the mixture into a shallow casserole dish and then place in the refrigerator to cool and set for a few hours.

Afterward the pemmican can be cut into smaller pieces (bars or cubes). It be stored in an airtight container in a cool, dark place or in the freezer, where it will last even longer.
Bulletproof Coffee or Keto Coffee is an energizing coffee drink with high quality fats. The buttery coffee will help you fight cravings and keep you focused.
Bulletproof Coffee (Keto)
Ingredients
2½

Tablespoons

Coffee

freshly ground

1-2

Tablespoons

MCT Oil

or Coconut Oil

1-2

Tablespoons

Grass-Fed Ghee

or Butter
Instructions
Brew a cup of coffee using 2 ½ tablespoons of freshly ground coffee beans.

Add 1 teaspoon to 2 tablespoons of MCT oil. Start with 1 teaspoon and work your way up to 1-2 tablespoons over several days.

Add 1-2 tablespoons of grass-fed butter or ghee.

Mix everything in a blender for 20-30 seconds until it looks like a creamy latte.
Whether it's hormones, fasting, ketogenic diet, exercise, or weight loss in general, there's no way around it. Bone broth can provide the body with electrolytes, healthy fats, and collagen, which is why it is simply always a good choice.
The Best Bone Broth Recipe (Beef)
Ingredients
4

lbs

beef bones

cut with marrow

1

slice

celeriac

1

pcs

leek

2

pcs

carrots

1

pcs

onion

yellow

2

pcs

bay leaves

1

tsp

juniper berries

1

tsp

peppercorns

2-3

tsp

pink Himalayan salt

145

oz

water

filtered, enough to cover the bones

1-2

tbsp

apple cider vinegar
Instructions
Peel the carrots, leek, and celery and cut them into coarse pieces. Then cut the onion in half, but do not peel it since the peel gives the soup a lovely color.

Now fry the onion halves briefly in the pot with the cut side down. Then add the rest of the vegetables and bones and fill the pot with water.

Add spices and apple cider vinegar, the acidity of which helps to extract collagen and minerals from the bones better.

Bring to a boil, then reduce to a simmer and cover. Simmer for 12 hours. The further it reduces, the more intense the flavor will be, and the more collagen will be extracted. Optionally, you can add water and get a thinner broth. Alternatively, you can use an Instant Pot as well.

Strain broth and enjoy or store.
Not All Low-Carb Snacks Are Keto-Friendly
Snacks can be tricky on a ketogenic diet because low-carb doesn't always mean keto-friendly. Hence, many low-carb snacks and Paleo products can stop fat-burning if you're not careful.
The best keto snacks are high in fat and low in carbs. When you use the ratio of fat to carbs on this list, you're making sure to snack on the most filling treats possible.
That's why choosing healthy fats is the be-all and end-all of the keto diet. Thus, it's best to make keto snacks yourself from natural foods. Besides, check out snacks you can buy on the go above.
Moreover, meat, cheese, olives, and nuts cannot be missing in the ketogenic pantry, as you can turn them into a healthy snack at any time.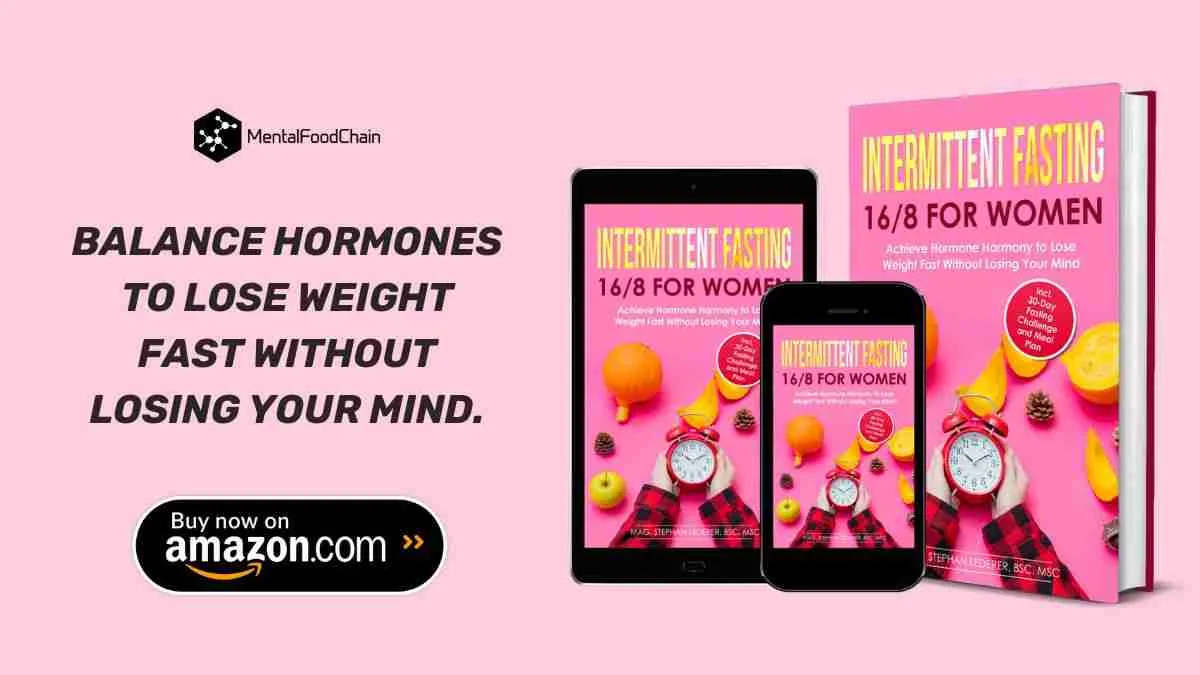 Keto Snacks Recipes FAQ
What snacks can I eat on keto?
You can eat simple snacks such as bacon, full-fat cheese 🧀, macadamia nuts, olives, meatballs, or hard-boiled eggs 🥚 on keto.
Can I eat popcorn on keto?
Since popcorn is made of the same plant as high-fructose corn syrup, you can't eat any corn products on keto.
What can I eat unlimited on keto?
You can eat fatty fish 🐟, fatty meat cuts 🥩 , and pasture-raised eggs 🥚 unlimited on the keto diet.
Can you eat Doritos on keto?
Such highly processed industrial foods are among the worst you can do to your body. You definitely cannot eat foods such as Doritos on keto.
Studies
#1-7
1Nuttall FQ, Gannon MC. Plasma glucose and insulin response to macronutrients in nondiabetic and NIDDM subjects. Diabetes Care. 1991 Sep;14(9):824-38. doi: 10.2337/diacare.14.9.824. Review. PubMed PMID: 1959475.
2Meijssen S, Cabezas MC, Ballieux CG, Derksen RJ, Bilecen S, Erkelens DW. Insulin mediated inhibition of hormone sensitive lipase activity in vivo in relation to endogenous catecholamines in healthy subjects. J Clin Endocrinol Metab. 2001 Sep;86(9):4193-7. doi: 10.1210/jcem.86.9.7794. PubMed PMID: 11549649.
3Martínez Y, Li X, Liu G, Bin P, Yan W, Más D, Valdivié M, Hu CA, Ren W, Yin Y. The role of methionine on metabolism, oxidative stress, and diseases. Amino Acids. 2017 Dec;49(12):2091-2098. doi: 10.1007/s00726-017-2494-2. Epub 2017 Sep 19. Review. PubMed PMID: 28929442.
4Griel AE, Cao Y, Bagshaw DD, Cifelli AM, Holub B, Kris-Etherton PM. A macadamia nut-rich diet reduces total and LDL-cholesterol in mildly hypercholesterolemic men and women. J Nutr. 2008 Apr;138(4):761-7. doi: 10.1093/jn/138.4.761. PubMed PMID: 18356332.
5Neale EP, Tapsell LC, Martin A, Batterham MJ, Wibisono C, Probst YC. Impact of providing walnut samples in a lifestyle intervention for weight loss: a secondary analysis of the HealthTrack trial. Food Nutr Res. 2017;61(1):1344522. doi: 10.1080/16546628.2017.1344522. eCollection 2017. PubMed PMID: 28747865; PubMed Central PMCID: PMC5510231.
6Wien M, Haddad E, Oda K, Sabaté J. A randomized 3×3 crossover study to evaluate the effect of Hass avocado intake on post-ingestive satiety, glucose and insulin levels, and subsequent energy intake in overweight adults. Nutr J. 2013 Nov 27;12:155. doi: 10.1186/1475-2891-12-155. PubMed PMID: 24279738; PubMed Central PMCID: PMC4222592.
7Cañuelo A, Gilbert-López B, Pacheco-Liñán P, Martínez-Lara E, Siles E, Miranda-Vizuete A. Tyrosol, a main phenol present in extra virgin olive oil, increases lifespan and stress resistance in Caenorhabditis elegans. Mech Ageing Dev. 2012 Aug;133(8):563-74. doi: 10.1016/j.mad.2012.07.004. Epub 2012 Jul 21. PubMed PMID: 22824366.
#8-14
8Fernández-Real JM, Bulló M, Moreno-Navarrete JM, Ricart W, Ros E, Estruch R, Salas-Salvadó J. A Mediterranean diet enriched with olive oil is associated with higher serum total osteocalcin levels in elderly men at high cardiovascular risk. J Clin Endocrinol Metab. 2012 Oct;97(10):3792-8. doi: 10.1210/jc.2012-2221. Epub 2012 Aug 1. PubMed PMID: 22855341; PubMed Central PMCID: PMC3462931.
9Rita Cardoso B, Apolinário D, da Silva Bandeira V, Busse AL, Magaldi RM, Jacob-Filho W, Cozzolino SM. Effects of Brazil nut consumption on selenium status and cognitive performance in older adults with mild cognitive impairment: a randomized controlled pilot trial. Eur J Nutr. 2016 Feb;55(1):107-16. doi: 10.1007/s00394-014-0829-2. Epub 2015 Jan 8. PubMed PMID: 25567069.
10Rezac S, Kok CR, Heermann M, Hutkins R. Fermented Foods as a Dietary Source of Live Organisms. Front Microbiol. 2018;9:1785. doi: 10.3389/fmicb.2018.01785. eCollection 2018. Review. PubMed PMID: 30197628; PubMed Central PMCID: PMC6117398.
11McKay DL, Eliasziw M, Chen CYO, Blumberg JB. A Pecan-Rich Diet Improves Cardiometabolic Risk Factors in Overweight and Obese Adults: A Randomized Controlled Trial. Nutrients. 2018 Mar 11;10(3). doi: 10.3390/nu10030339. PubMed PMID: 29534487; PubMed Central PMCID: PMC5872757.
12Luo C, Zhang Y, Ding Y, Shan Z, Chen S, Yu M, Hu FB, Liu L. Nut consumption and risk of type 2 diabetes, cardiovascular disease, and all-cause mortality: a systematic review and meta-analysis. Am J Clin Nutr. 2014 Jul;100(1):256-69. doi: 10.3945/ajcn.113.076109. Epub 2014 May 21. Review. PubMed PMID: 24847854.
13Proksch E, Segger D, Degwert J, Schunck M, Zague V, Oesser S. Oral supplementation of specific collagen peptides has beneficial effects on human skin physiology: a double-blind, placebo-controlled study. Skin Pharmacol Physiol. 2014;27(1):47-55. doi: 10.1159/000351376. Epub 2013 Aug 14. PubMed PMID: 23949208.
#15-19
14Clark KL, Sebastianelli W, Flechsenhar KR, Aukermann DF, Meza F, Millard RL, Deitch JR, Sherbondy PS, Albert A. 24-Week study on the use of collagen hydrolysate as a dietary supplement in athletes with activity-related joint pain. Curr Med Res Opin. 2008 May;24(5):1485-96. doi: 10.1185/030079908×291967. Epub 2008 Apr 15. PubMed PMID: 18416885.
15Tengrup I, Ahonen J, Zederfeldt B. Influence of zinc on synthesis and the accumulation of collagen in early granulation tissue. Surg Gynecol Obstet. 1981 Mar;152(3):323-6. PubMed PMID: 7466582.
16Austin J, Marks D. Hormonal regulators of appetite. Int J Pediatr Endocrinol. 2009;2009:141753. doi: 10.1155/2009/141753. Epub 2008 Dec 3. PubMed PMID: 19946401; PubMed Central PMCID: PMC2777281.
tin J, Marks D. Hormonal regulators of appetite. Int J Pediatr Endocrinol. 2009;2009:141753. doi: 10.1155/2009/141753. Epub 2008 Dec 3. PubMed PMID: 19946401; PubMed Central PMCID: PMC2777281.
17Mozaffarian D, Rimm EB, Herrington DM. Dietary fats, carbohydrate, and progression of coronary atherosclerosis in postmenopausal women. Am J Clin Nutr. 2004 Nov;80(5):1175-84. doi: 10.1093/ajcn/80.5.1175. PubMed PMID: 15531663; PubMed Central PMCID: PMC1270002.
18Faintuch J, Horie LM, Barbeiro HV, Barbeiro DF, Soriano FG, Ishida RK, Cecconello I. Systemic inflammation in morbidly obese subjects: response to oral supplementation with alpha-linolenic acid. Obes Surg. 2007 Mar;17(3):341-7. doi: 10.1007/s11695-007-9062-x. PubMed PMID: 17546842.
19Mandaşescu S, Mocanu V, Dăscaliţa AM, Haliga R, Nestian I, Stitt PA, Luca V. Flaxseed supplementation in hyperlipidemic patients. Rev Med Chir Soc Med Nat Iasi. 2005 Jul-Sep;109(3):502-6. PubMed PMID: 16607740.
#20-21
20Kawakami Y, Yamanaka-Okumura H, Naniwa-Kuroki Y, Sakuma M, Taketani Y, Takeda E. Flaxseed oil intake reduces serum small dense low-density lipoprotein concentrations in Japanese men: a randomized, double blind, crossover study. Nutr J. 2015 Apr 21;14:39. doi: 10.1186/s12937-015-0023-2. PubMed PMID: 25896182; PubMed Central PMCID: PMC4409715.
21Bloedon LT, Szapary PO. Flaxseed and cardiovascular risk. Nutr Rev. 2004 Jan;62(1):18-27. doi: 10.1111/j.1753-4887.2004.tb00002.x. Review. PubMed PMID: 14995053.
Stephan is a writer and a true man of science, holding multiple diplomas and master's degrees in different research areas. His greatest passion is closing the gap between the conventional perception of health and the latest scientific evidence – always following the data.