Green Beans | Pros | Cons | Carbs | Keto | Recipe | Conclusion | FAQ | Studies
Green beans are a staple in countless cuisines around the world. They are considered one of the most popular side dishes of holiday meals.
On the one hand, green beans are rich in fiber, but on the other, legumes are known for their high carbohydrate content.
Based on science, you'll discover whether green beans are allowed for low-carb diets like the keto diet.
Are Green Beans Keto?
Green beans are also garden, pole, string, bean pods, or runner beans. They belong to the family of legumes (Fabaceae).
Green beans most likely originated in Peru, thriving for about 7,000 years. Although the common bean is grown worldwide, Indonesia, India, and China are the largest producers.
There are over 130 varieties of green beans, with a distinction made between bush and pole beans.
While pole bean varieties grow tall and need to be supported or tethered, bush beans grow on small plants that do not require support.
A significant advantage of common beans is that, unlike many other vegetables, they can be frozen without losing significant nutritional value.
In addition, they are widely available. You can buy green beans year-round at your local farmer's market or supermarket. Nevertheless, they are in season from summer to early fall, so their quality is the best.
Potential Health Benefits
Contrary to popular belief, they are not a good source of protein, with 1.8 grams of protein per 100 grams of green beans (*).
The nutrient density in green beans is manageable. Nevertheless, they can score above average in the following minerals and vitamins (*):
Manganese
Vitamin C
Vitamin K
Beta-carotene
However, the latter can only be converted into active vitamin A (retinol) to a minimal extent, and some people simply can't. According to one study, it can absorb only 2.25% of beta-carotene and convert only 0.03% into retinol (Hickenbottom et al. 20021).
Looking at the negative aspects of green beans, it becomes clear that it is not an exceptionally healthy superfood.
Drawbacks of String Beans
Although bloggers and marketers only report the benefits of green beans, they also have drawbacks.
Any legumes contain many antinutrients that cancel out many of their health benefits.
Phytic Acid
Phytic acid is a bioactive substance contained by, for example, grains, seeds, and legumes.
Accordingly, chickpeas also contain this antinutrient. Since phytic acid can insolubly bind minerals in the digestive tract, it significantly limits their absorption (Gibson et al. 20102).
For this reason, we can absorb the magnesium, iron, or zinc in chickpeas only in small amounts.
Lectins
Plants also defend themselves against predators. They produce large, sticky proteins to ward off pests, insects, and microorganisms (Dolan et al. 20103).
Although we do not digest these antinutrients, they can sneak into the bloodstream through the gut.
These so-called lectins hide in seeds, grains, leaves, barks, and hulls. Their concentration is exceptionally high in legumes, such as chickpeas. Moreover, green beans include both seeds and pods.
Lectins bind viruses and bacteria and help them to cross the intestinal wall and reach organs (Dalla Pellegrina et al. 20094).
In addition, lectins can cause inflammation (Freed 19995).
Furthermore, lectins can bind to insulin and leptin receptors, ultimately leading to weight gain (Shechter 19836).
The bottom line is that the supposedly healthy plant is unhealthy, especially if you want to lose weight.
However, their net carbs determine how well green beans are suited for the keto diet.
Carbs in Green Beans
Legumes are known to be rich in carbohydrates. Can the young bean pods possibly be the exception?
How Many Carbs Are in Green Beans?
100 grams of chickpeas provide the following average nutritional values (*):
Energy: 31 calories
Protein: 1.8 grams
Fat: 0.1 grams
Carbs: 7.1 grams
Dietary fiber: 3.4 grams
Net carbs: 3.7 grams
So they have a fat-to-net carbohydrate ratio of about 0.03.
Here, we don't have to compare to see that carbohydrates dominate green beans. Moreover, they are almost fat-free.
Thus, green beans are high- rather than low-carb foods on paper.
Are Green Beans Keto-Friendly?
Green beans are keto in moderation.
Due to the decidedly unfavorable ratio of fat to net carbohydrates, at first glance, green beans do not lend themselves well to a ketogenic diet.
Nonetheless, the absolute amount of net carbohydrates in green beans is low.
If we look at a maximum serving size of 150 grams as a side dish, we get only 5.6 grams of net carbohydrates (*).
Thus, the average tolerance limit for maintaining ketosis of 25-50 grams of carbohydrates per day can by no means be exceeded.
For this reason, green beans can be pretty keto-friendly – especially if you fortify them with a healthy fat.
In the case of garden beans, this is why it's a good idea to toss them in grass-fed butter. Therefore, the classic bacon coating is suitable for a ketogenic diet.
In addition, green beans harmonize with garlic and large amounts of cheese, as shown in the following recipe.
Keto Green Beans Casserole Recipe
Green bean casserole is one of the most popular holiday recipes. It is mainly on the table in the United States at Thanksgiving. The best part is that this recipe is also great for a ketogenic diet:
Keto Green Bean Casserole
Ingredients
1

lbs

green beans

cleaned and cut into pieces

3

tbsp

grass-fed butter

1

cup

mushrooms

3

cloves

garlic

chopped

1

onion

finely chopped

3/4

cup

chicken broth

6

oz

creme cheese

2

tsp

Dijon mustard

5

oz

cheddar cheese

grated

1

tsp

pink Himalayan salt

1/2

tsp

pepper

ground

4

oz

Parmesan

grated

6

oz

bacon cubes

1

tsp

grass-fed butter

melted
Instructions
Preheat the oven to 350° and grease medium sized casserole dish with grass-fed butter.

Bring a large pot of water to a boil and add green beans. Boil for 3-5 minutes until they are crunchy soft. Remove beans from water and set aside.

Heat grass-fed butter in a medium saucepan over medium-high heat. When butter is melted, add onions. Sauté onions for 3 minutes, then add garlic and mushrooms.

Sauté mushrooms and garlic for another 3 minutes. Pour in chicken broth, scraping up any browned bits from the bottom of the pot. Reduce heat to medium and stir in cream cheese, Dijon mustard, cheddar, salt and pepper until cream cheese is melted.

Stir in green beans until coated, then turn off heat.

Spread mixture in prepared baking dish.

For the topping, place bacon cubes, Parmesan cheese and melted butter in a small bowl and mix through. Sprinkle the topping over the casserole.
Finally, Green Beans Are Keto-Friendly
If you are on a low-carb or ketogenic diet, you must always be careful about eating beans. In contrast, green beans make the exception among legumes.
You should eat 50 grams of net carbohydrates daily on the keto diet – often much less. However, garden beans are allowed on Keto since they have less than 4 grams of net carbohydrates per 100 grams.
The bottom line is that green beans are suitable for low carb. However, since they, like all legumes, also contain antinutrients like lectins and phytic acid that inhibit nutrient absorption, you shouldn't use them as an everyday side dish.
In any case, they can be on the table at festive times.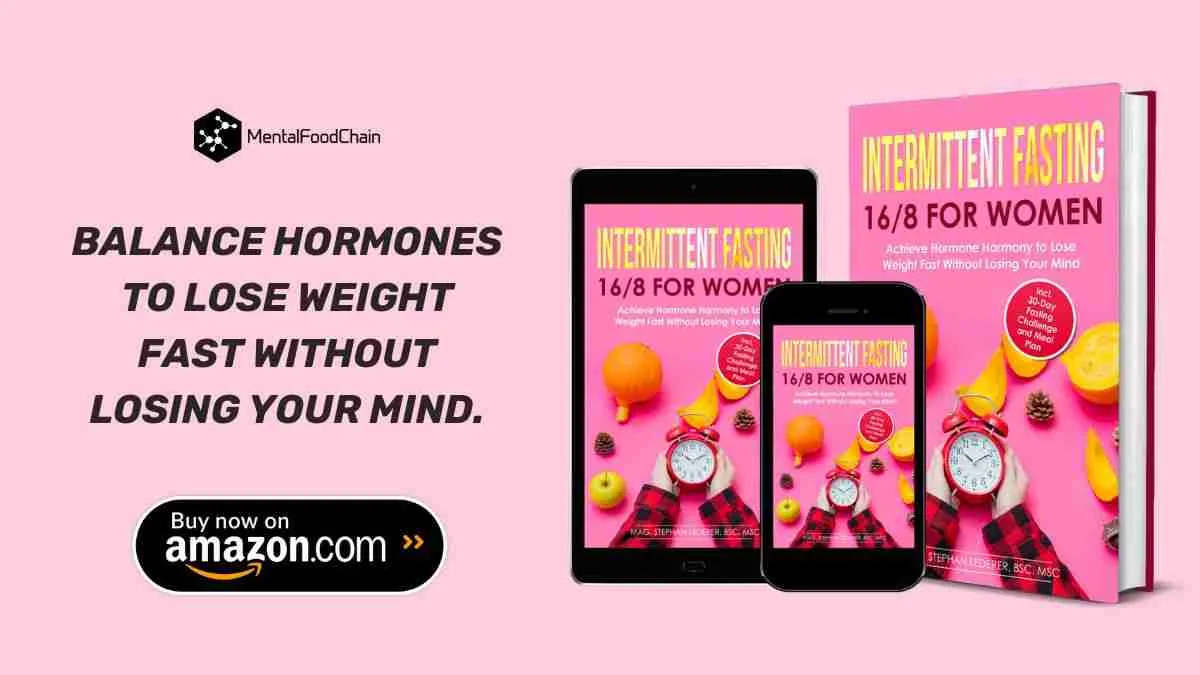 Carbs in Green Beans on Keto FAQ
Are green beans good for a low carb diet?
Since they have a relatively low net carb content, green beans are ok for a low-carb diet.
Can you eat green beans on keto?
Although carbs dominate in them, they bring less than 4 grams of net carbs to the table. Therefore, green beans are keto-friendly.
Do green beans have carbohydrates in them?
Yes, green beans are food in which carbohydrates are the primary macronutrient.
Studies Click to open!

1Hickenbottom SJ, Follett JR, Lin Y, Dueker SR, Burri BJ, Neidlinger TR, Clifford AJ. Variability in conversion of beta-carotene to vitamin A in men as measured by using a double-tracer study design. Am J Clin Nutr. 2002 May;75(5):900-7. doi: 10.1093/ajcn/75.5.900. PubMed PMID: 11976165.

2Gibson RS, Bailey KB, Gibbs M, Ferguson EL. A review of phytate, iron, zinc, and calcium concentrations in plant-based complementary foods used in low-income countries and implications for bioavailability. Food Nutr Bull. 2010 Jun;31(2 Suppl):S134-46. doi: 10.1177/15648265100312S206. Review. PubMed PMID: 20715598.

3Dolan LC, Matulka RA, Burdock GA. Naturally occurring food toxins. Toxins (Basel). 2010 Sep;2(9):2289-332. doi: 10.3390/toxins2092289. Epub 2010 Sep 20. Review. PubMed PMID: 22069686; PubMed Central PMCID: PMC3153292.

4Dalla Pellegrina C, Perbellini O, Scupoli MT, Tomelleri C, Zanetti C, Zoccatelli G, Fusi M, Peruffo A, Rizzi C, Chignola R. Effects of wheat germ agglutinin on human gastrointestinal epithelium: insights from an experimental model of immune/epithelial cell interaction. Toxicol Appl Pharmacol. 2009 Jun 1;237(2):146-53. doi: 10.1016/j.taap.2009.03.012. Epub 2009 Mar 28. PubMed PMID: 19332085.

5Freed DL. Do dietary lectins cause disease?. BMJ. 1999 Apr 17;318(7190):1023-4. doi: 10.1136/bmj.318.7190.1023. PubMed PMID: 10205084; PubMed Central PMCID: PMC1115436.

6Shechter Y. Bound lectins that mimic insulin produce persistent insulin-like activities. Endocrinology. 1983 Dec;113(6):1921-6. doi: 10.1210/endo-113-6-1921. PubMed PMID: 6357762.
Stephan is a writer and a true man of science, holding multiple diplomas and master's degrees in different research areas. His greatest passion is closing the gap between the conventional perception of health and the latest scientific evidence – always following the data.