Mayonnaise | Homemade | Oil | Recipe | Aioli | Vegan | Egg Salad
Anyone can make mayonnaise at home. Therefore, you need no more than four ingredients.
By using whole pasture-raised eggs instead of just the yolk, this homemade mayo recipe quickly prepares and eliminates the only source of error!
What Is Homemade Mayonnaise?
Mayonnaise is probably one of those classic dips without which many dishes would taste boring.
This characteristic should not be surprising since it is particularly rich in fat. After all, fat is an essential flavor carrier.
Although some people may not realize it, mayo is a simple mixture of foods we are familiar with. For this reason, mayonnaise can also be made quickly and easily by yourself.
Mayo is always a combination of oil, egg yolk, and an acidic liquid, such as vinegar or lemon juice. When you combine these ingredients, you get a thick and creamy substance.
How is this possible?
The egg yolk acts as an emulsifier, combining with the liquid and water to create the stable mass we all know and love.
However, when you buy mayonnaise at the grocery store, things get interesting once you look at the packaging. You will often find highly processed vegetable oils, sugar or sweetener, and potentially harmful preservatives there.
Such food additives can harm carbohydrate and fat metabolism, so they are instrumental in developing obesity (Paula-Neto et al. 20171).
Why Should You Make Mayonnaise at Home?
To understand why we should better make mayonnaise ourselves, we need to look at a commercial mayo from the supermarket.
100 milliliters of conventional mayonnaise from the grocery store provide us with the following nutritional values (*):
Energy: 718.1 calories
Protein: 0.9 grams
Fat: 79.4 grams
Carbohydrates: 3.2 grams
Dietary fiber: 0.0 grams
Net carbs: 3.2 grams
Since the fat content is high and the carbs are manageable, mayo is well suited for weight loss at first glance.
Science has proven that insulin, our primary storage hormone, is essential for weight gain (Kong et al. 20132).
And its release is almost not stimulated at all by pure fat. In contrast, carbohydrates stimulate insulin secretion enormously.
Accordingly, the distribution of macronutrients is fine. But what is hidden on the list of ingredients of mayo?
According to the USDA, you will find the following ingredients in the same store-bought mayonnaise (*):
Soybean oil
Water
Whole eggs and yolks
Vinegar
Salt
Sugar
Lemon juice concentrate
Calcium disodium EDTA (preservative)
Natural flavoring
Like most commercial mayos, this one is not without flavorings, preservatives, and sugar.
In contrast, homemade mayonnaise comes with the following list of ingredients:
Extra virgin olive oil
Free-range eggs
Lemon juice
Salt
While this might be a good argument against ready-made mayonnaise, it's not the most significant one.
The real focus has to be on the main ingredient in mayo since these oils are significant sources of polyunsaturated fatty acids (Liu et al. 20173).
Soybean oil, for example, consists of more than 60% of these fatty acids, which can promote free radicals and inflammation in the body.
But why can the supposedly healthy vegetable oils become a problem?
Good Reasons to Make Homemade Mayonnaise
The oil is the essential ingredient in mayonnaise and thus largely determines its health effects. Store-bought mayonnaise is usually made from refined soy, canola, or sunflower oil, which is a health concern for the following reasons:
Monocultures: Canola is to Europe what soy is to the U.S. – an over-subsidized non-oily crop used for things it is not suited for because of its yield. In addition, the cultivation of these monocultures is ecologically questionable.
Genetic modification: The most commonly genetically modified crops (over 90% of the world's crops) are corn, soybeans, and canola (USDA 20144). Especially with refined oils, no one can trace where the plants came from or if they were GMO.
Omega-6 fatty acids: The Western world is plagued by an imbalanced pro-inflammatory omega-6 to omega-3 ratio, which the two oils exacerbate (Singh et al. 20105).
Oxidation: These polyunsaturated fatty acids are very fragile. If damaged, trans fats and lipid peroxides can result.
Processing: During complex chemical processing, omega-6 fatty acids oxidize due to heat, light, air, and pressure (DiNicolantonio et al. 20196).
Body function: Therefore, you are already eating broken fatty acids without frying, which the body then uses to build new brain cells, for example.
Health impact: Consequently, refined vegetable oils promote inflammation, cardiovascular disease, and mortality in general (Ramsden et al. 20137). Moreover, they can cause dysfunction in mitochondria (Moran 20018).
Hence, mayo best suiting a healthy diet are those made from cold-pressed oils. For example, these are olive, coconut, or avocado oil.
Not only because their fat content is lower, but diet mayos also fail the health check.
When a product contains less fat or calories, producers must add something else to maintain flavor and consistency. These additives significantly change the nutritional profile of low-fat products.
How to Make Mayonnaise With a Hand Blender
You can make homemade mayonnaise quickly and easily. To make it 100% successful, here are some tips you should know beforehand.
An essential tip is to use a hand blender. This is the best way to make homemade mayonnaise because it allows you to control how the ingredients mix gently. Uniform movements guarantee a creamy texture.
Also, it is essential not to take the egg directly from the refrigerator. If the egg is already at room temperature, the ingredients can mix effortlessly and remain bound.
How to Make Mayonnaise With Olive Oil
Olive, avocado, and coconut oil are suitable for homemade mayo. Only these cold-pressed oils can significantly increase the health benefits of mayonnaise.
However, olive and avocado oils are better suited for achieving the desired consistency of classic mayonnaise.
Although coconut oil is a healthy option, it doesn't do as well because it solidifies the mayo once you put it in the fridge.
For this reason, I use extra virgin olive oil in my version. If you use olive oil with a robust flavor, the mayonnaise may become bitter. Therefore, you can also use partial avocado oil until you find the perfect balance regarding taste.
In my experience, people tend to have more of a problem with the taste of avocado oil taking over the mayo.
Furthermore, homemade mayonnaise with extra virgin olive oil offers extensive health benefits:
Protects against cardiovascular disease: Both the antioxidants and anti-inflammatory polyphenols in olive oil and the vitamin E in mayo help prevent oxidation of LDL cholesterol (Coni et al. 20009; Yochum et al. 200010). This fact precisely counteracts the free radical damage that conventional vegetable oils cause.
Provides vitamin K: Mayonnaise is also an excellent source of fat-soluble vitamin K, contributing to bone density and wound healing (Feskanich et al. 199911).
Promotes eye health: Egg yolk contains both lutein and zeaxanthin. Both are essential components of the macula – the area of sharp vision on the retina. According to studies, these substances are instrumental in preventing age-related blindness and visual impairment (Buscemi et al. 201812). Organic egg yolks also contain higher concentrations of lutein and zeaxanthin (Filipiak-Florkiewicz et al. 201713).
Easy Homemade Mayonnaise Recipe
Not only can you easily make this mayonnaise, but it's also terribly delicious and even fits a keto diet.
An acidic liquid is essential for making mayonnaise. You can use either freshly squeezed lemon juice, apple cider vinegar, or preferably both.
Although Grandma's classic mayonnaise recipe usually uses lemon juice, it also works with apple cider vinegar.
In addition, apple cider vinegar helps regulate blood sugar and prevent insulin resistance and type 2 diabetes (Johnston et al. 201014; White et al. 200715).
On top of that, vinegar can stimulate fat burning and increase satiety throughout the day (Li et al. 201316; Petsiou et al. 201417).
Best Homemade Keto Mayonnaise
Ingredients
1

cup

olive oil

extra virgin

1

pasture raised egg

at room temperature

1

tsp

apple cider vinegar

1

tsp

dijon mustard

1

tbsp

lemon juice

freshly squeezed

1

tsp

pink Himalayan salt
Instructions
Place all ingredients in the tall cup of the hand blender. Place the blender on the bottom and pulse until the mayo begins to thicken.

Then gently move the blender up and down while running to thicken the mayo evenly.

Add salt to taste and store in an airtight container in the refrigerator for 1-2 weeks.
How to Make Aioli With Homemade Mayonnaise
For a classic aioli, add one or two freshly chopped or pressed garlic cloves to the mayonnaise recipe before you start pureeing. Making aioli with homemade mayonnaise is that easy!
How to Make Vegan Mayonnaise Without Eggs
Although I prefer mayonnaise with egg for health reasons, you can easily make delicious vegan mayonnaise at home with this recipe.
However, you have to ensure the milk and oil are at room temperature so that the mayo gets its creamy consistency.
Vegan Homemade Mayonnaise Without Eggs
Ingredients
1

cup

olive oil

extra virgin

1/2

cup

almond milk

unsweetened

2

tsp

apple cider vinegar

1

tsp

pink Himalayan salt
Instructions
Put all ingredients in the tall cup of the hand blender. Place the blender on the bottom and pulse until the mayo begins to thicken.

Then gently move the blender up and down while running to thicken the mayo evenly.

Add salt to taste and store in an airtight container in the refrigerator for up to one week.
How to Make Homemade Mayonnaise Egg Salad
If you want to get an extra dose of healthy fats, vitamins, and remarkably bioavailable protein, you can make this egg salad yourself in no time using our mayonnaise recipe (Hoffman et al. 200418):
Homemade Mayonnaise Egg Salad
Ingredients
6

eggs

pasture-raised

5

tbsp

mayonnaise

homemade

1

pinch

pink Himalayan salt

1

pinch

pepper

black
Instructions
Roughly chop eggs in a medium bowl and add mayonnaise, salt and pepper. Stir and season to taste.

Cover the bowl and store in the refrigerator.
The Takeaway
Mayo from the grocery store may also taste delicious, but it doesn't come without preservatives, sweeteners, and potentially harmful refined vegetable oils.
That's why it's best to make homemade mayonnaise with high-quality ingredients. Besides, you probably already have everything you need at home.
With this recipe, homemade mayo is a matter of minutes!
It tastes better, keeps you full longer, and gives your body more vitamins and minerals than its store-bought sibling.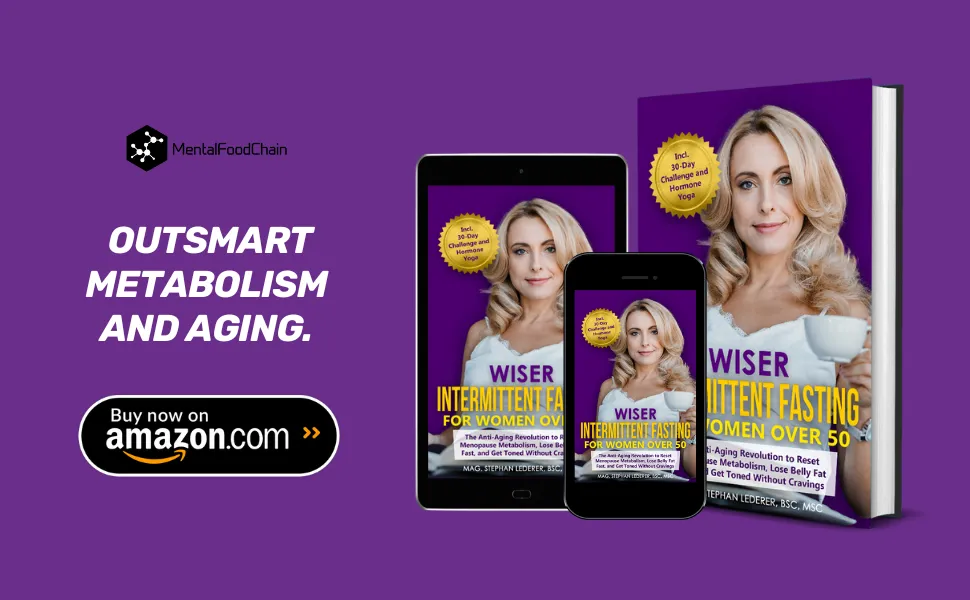 Mayonnaise Recipe FAQ
What is mayonnaise made of recipe?
You get thick and creamy mayonnaise when you combine oil, egg yolk, and lemon juice.
What oil makes the best mayonnaise?
Olive oil makes the best homemade mayonnaise, offering more health benefits while ensuring a tasty creamy texture.
Can I make mayo by hand?
You need oil, egg yolk, fresh lemon juice, and a hand blender to make mayo at home.
Studies Click to expand!

#1-6

1Paula Neto HA, Ausina P, Gomez LS, Leandro JGB, Zancan P, Sola-Penna M. Effects of Food Additives on Immune Cells As Contributors to Body Weight Gain and Immune-Mediated Metabolic Dysregulation. Front Immunol. 2017;8:1478. doi: 10.3389/fimmu.2017.01478. eCollection 2017. Review. PubMed PMID: 29163542; PubMed Central PMCID: PMC5672138.

2Kong LC, Wuillemin PH, Bastard JP, Sokolovska N, Gougis S, Fellahi S, Darakhshan F, Bonnefont-Rousselot D, Bittar R, Doré J, Zucker JD, Clément K, Rizkalla S. Insulin resistance and inflammation predict kinetic body weight changes in response to dietary weight loss and maintenance in overweight and obese subjects by using a Bayesian network approach. Am J Clin Nutr. 2013 Dec;98(6):1385-94. doi: 10.3945/ajcn.113.058099. Epub 2013 Oct 30. PubMed PMID: 24172304.

3Liu AG, Ford NA, Hu FB, Zelman KM, Mozaffarian D, Kris-Etherton PM. A healthy approach to dietary fats: understanding the science and taking action to reduce consumer confusion. Nutr J. 2017 Aug 30;16(1):53. doi: 10.1186/s12937-017-0271-4. Review. PubMed PMID: 28854932; PubMed Central PMCID: PMC5577766.

4USDA. Genetically Engineered Crops in the United States. Washington, D.C.: United States Department of Agriculture, 2014. Retrieved 2021 May 10, from https://www.ers.usda.gov/webdocs/publications/45179/43668_err162.pdf.

5Singh RB, Demeester F, Wilczynska A. The tsim tsoum approaches for prevention of cardiovascular disease. Cardiol Res Pract. 2010;2010:824938. doi: 10.4061/2010/824938. Epub 2010 Jun 29. PubMed PMID: 20671994; PubMed Central PMCID: PMC2910415.

6DiNicolantonio J, Mercola J. Super Fuel: Ketogenic Keys to Unlock the Secrets of Good Fats, Bad Fats, and Great Health. Carlsbad, CA: Hay House Inc., 2019.

#7-13

7Ramsden CE, Zamora D, Leelarthaepin B, Majchrzak-Hong SF, Faurot KR, Suchindran CM, Ringel A, Davis JM, Hibbeln JR. Use of dietary linoleic acid for secondary prevention of coronary heart disease and death: evaluation of recovered data from the Sydney Diet Heart Study and updated meta-analysis. BMJ. 2013 Feb 4;346:e8707. doi: 10.1136/bmj.e8707. PubMed PMID: 23386268; PubMed Central PMCID: PMC4688426.

8Moran JH, Mon T, Hendrickson TL, Mitchell LA, Grant DF. Defining mechanisms of toxicity for linoleic acid monoepoxides and diols in Sf-21 cells. Chem Res Toxicol. 2001 Apr;14(4):431-7. doi: 10.1021/tx000200o. PubMed PMID: 11304132.

9Coni E, Di Benedetto R, Di Pasquale M, Masella R, Modesti D, Mattei R, Carlini EA. Protective effect of oleuropein, an olive oil biophenol, on low density lipoprotein oxidizability in rabbits. Lipids. 2000 Jan;35(1):45-54. doi: 10.1007/s11745-000-0493-2. PubMed PMID: 10695923.

10Yochum LA, Folsom AR, Kushi LH. Intake of antioxidant vitamins and risk of death from stroke in postmenopausal women. Am J Clin Nutr. 2000 Aug;72(2):476-83. doi: 10.1093/ajcn/72.2.476. PubMed PMID: 10919944.

11Feskanich D, Weber P, Willett WC, Rockett H, Booth SL, Colditz GA. Vitamin K intake and hip fractures in women: a prospective study. Am J Clin Nutr. 1999 Jan;69(1):74-9. doi: 10.1093/ajcn/69.1.74. PubMed PMID: 9925126.

12Buscemi S, Corleo D, Di Pace F, Petroni ML, Satriano A, Marchesini G. The Effect of Lutein on Eye and Extra-Eye Health. Nutrients. 2018 Sep 18;10(9). doi: 10.3390/nu10091321. Review. PubMed PMID: 30231532; PubMed Central PMCID: PMC6164534.

13Filipiak-Florkiewicz A, Deren K, Florkiewicz A, Topolska K, Juszczak L, Cieslik E. The quality of eggs (organic and nutraceutical vs. conventional) and their technological properties. Poult Sci. 2017 Jul 1;96(7):2480-2490. doi: 10.3382/ps/pew488. PubMed PMID: 28339969.

#14-18

14Johnston CS, Steplewska I, Long CA, Harris LN, Ryals RH. Examination of the antiglycemic properties of vinegar in healthy adults. Ann Nutr Metab. 2010;56(1):74-9. doi: 10.1159/000272133. PubMed PMID: 20068289.

15White AM, Johnston CS. Vinegar ingestion at bedtime moderates waking glucose concentrations in adults with well-controlled type 2 diabetes. Diabetes Care. 2007 Nov;30(11):2814-5. doi: 10.2337/dc07-1062. Epub 2007 Aug 21. PubMed PMID: 17712024.

16Li X, Chen H, Guan Y, Li X, Lei L, Liu J, Yin L, Liu G, Wang Z. Acetic acid activates the AMP-activated protein kinase signaling pathway to regulate lipid metabolism in bovine hepatocytes. PLoS One. 2013;8(7):e67880. doi: 10.1371/journal.pone.0067880. Print 2013. PubMed PMID: 23861826; PubMed Central PMCID: PMC3701595.

17Petsiou EI, Mitrou PI, Raptis SA, Dimitriadis GD. Effect and mechanisms of action of vinegar on glucose metabolism, lipid profile, and body weight. Nutr Rev. 2014 Oct;72(10):651-61. doi: 10.1111/nure.12125. Epub 2014 Aug 28. Review. PubMed PMID: 25168916.

18Hoffman JR, Falvo MJ. Protein – Which is Best?. J Sports Sci Med. 2004 Sep;3(3):118-30. eCollection 2004 Sep. Review. PubMed PMID: 24482589; PubMed Central PMCID: PMC3905294.
Stephan is a writer and a true man of science, holding multiple diplomas and master's degrees in different research areas. His greatest passion is closing the gap between the conventional perception of health and the latest scientific evidence – always following the data.